After reading my "Humility" post, Warren wisely reminded me that I should have gone to him to build my shelf.  Warren has made two beautiful pieces for me over the years – my desk and my credenza.  Here's the credenza: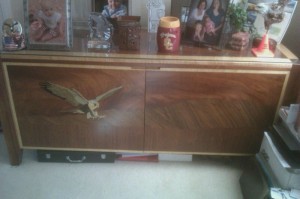 And here's the shelf I bought instead of asking Warren to build me a new one: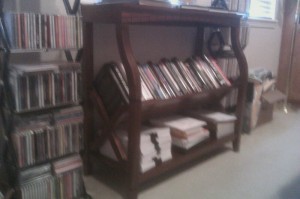 Being the incredibly smart guy that I am when reminded of the path I should have taken, I asked Warren if he could build me a shelf to match the beautiful desk and credenza he made.
He said yes.
Now I'm smiling.
Here's his website – www.snowwoodworks.com.
And here's my desk – http://www.snowwoodworks.com/flemingofficedesk.htm.
Warren has talent!
Not bad for an Air Force Academy grad with an unsquelchable passion for creating things with his hands!
If you want something special, reach out to Warren and let him stun you with his inspiration and talent!